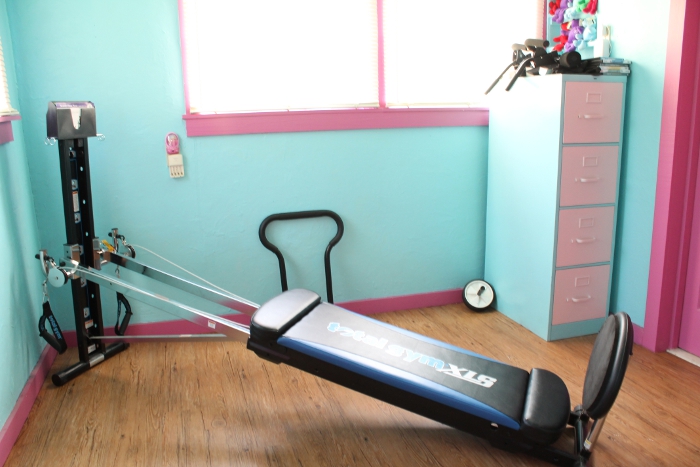 We received a complimentary Total Gym XLS for the purposes of this series; this post also contains affiliate links. This article is an account of our personal experience only and is not intended to diagnose, treat, prevent or cure any medical condition. Always consult with physician before embarking on any fitness program.
This was our first week back in action after getting sick over the holidays – here's our measurements:

Since I'd been out of commission for a couple of weeks, I had a plan for easing back into my workouts. I spent two days picking out 3 or 4 cards and just doing those; then I did Day 1 of the 6-8 Minute Workout DVD. It's a 5-day program, so I'm going to follow that this week and then start doing some other DVDs and longer workouts next week. This is a great way to scale back up my workouts without doing too much all at once; if there's anything my stair machine knee injury taught me, it's that you should not overdo it when you're exercising. The great thing about the 8 minute workout is that while it may be brief, it's intense – you'd be surprised what a good workout I've gotten just following that short routine!
This week, we also discovered yet another benefit to having a gym in our home. We had very stormy weather last week, and on Saturday night the power went out for maybe half an hour. While we waited for the power to come back on, Jai decided to do a workout on the Total Gym by flashlight instead of just sitting in the dark. I found it very entertaining that he was working out during the power outage!