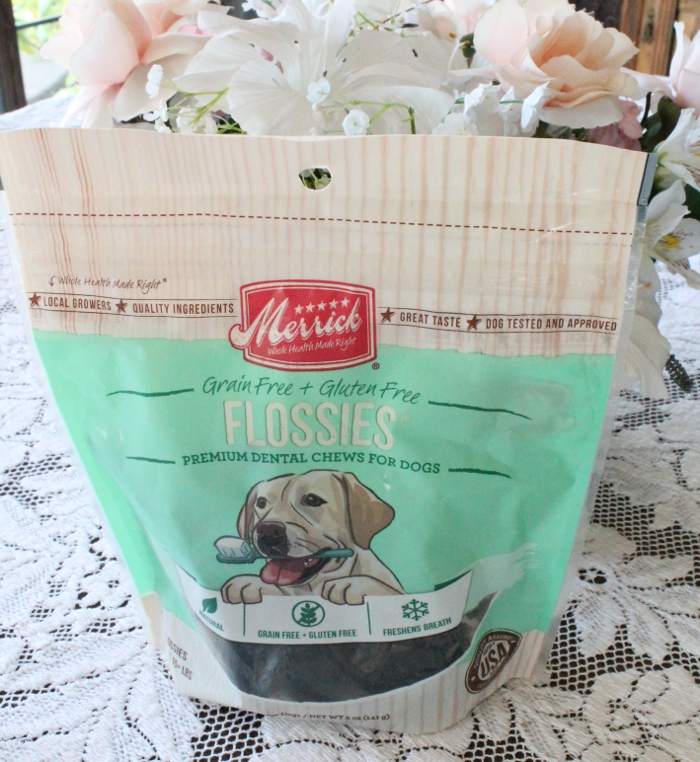 Merrick Flossies provided for review.
Grandma regularly buys dental chews and treats for her dog, Bob, as a way to give him something healthy for his teeth to chew on. I recently brought over a bag of Merrick Flossies, a new-to-me-treat, because I thought this would save her a trip to the store for Bob's nightly chews! She's always happy to get new, quality treats for her beloved doggie, and this was no different. She noted that these treats are both grain-free and gluten-free; and beyond that, they are also made in the USA. They looked a little like licorice candy and we all joked that we might have to steal one from Bob and try them ourselves.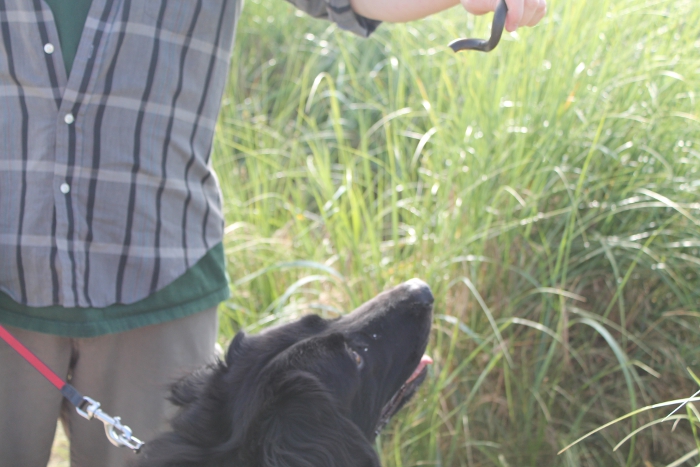 It was a beautiful day, so we took Bob down to the beach for a walk. As he ran around and got excited to dig in the sand, we added to his happiness by pulling out a Flossies treat for him. The #1 sign that a dog likes something? When he chomps it down too fast to get a clear photo: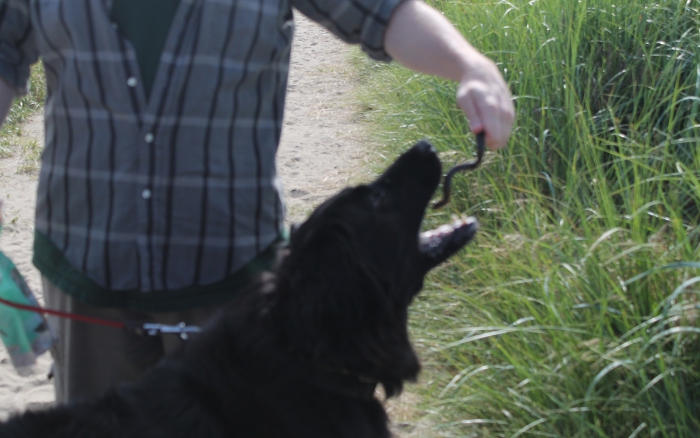 CHOMP! Bob devoured these greedily, and although he made short work of them, it did take a few seconds for him to chew them over – which, for Bob, is pretty good because he can demolish a snack VERY quickly. So I think these will be a great little chewy for his teeth, as well as being obviously tasty gauging from his reaction!
Merrick Flossies are available on Chewy.com in 5 oz bags (8 chews total) for $13.99.