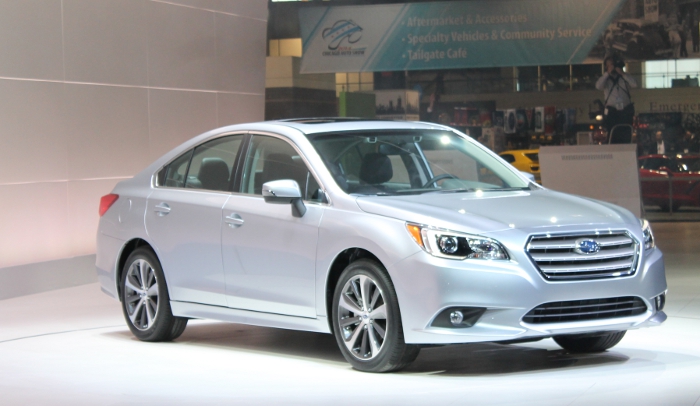 My travel, accommodations and related items provided by the Chicago Auto Show.
Out of all the new car debuts at the Chicago Auto Show Media Preview, the most memorable was probably when Subaru revealed the 2015 Subaru Legacy. A giant "3D printer" stood on the stage and was slowly pulled up to reveal the 2015 Subaru Legacy inside. It was a pretty dramatic reveal!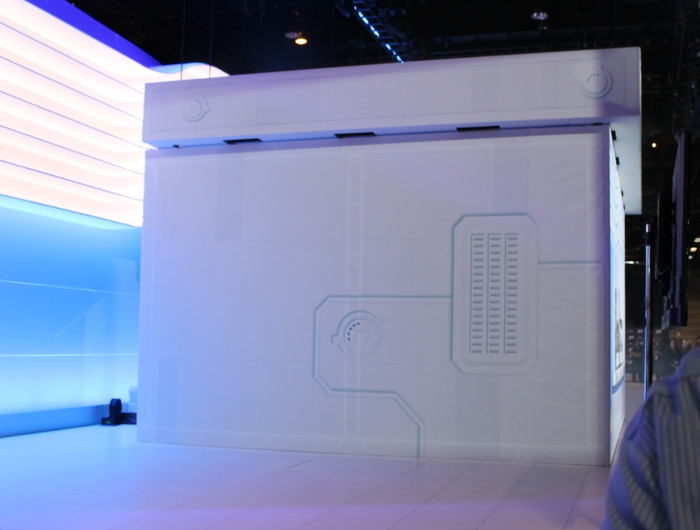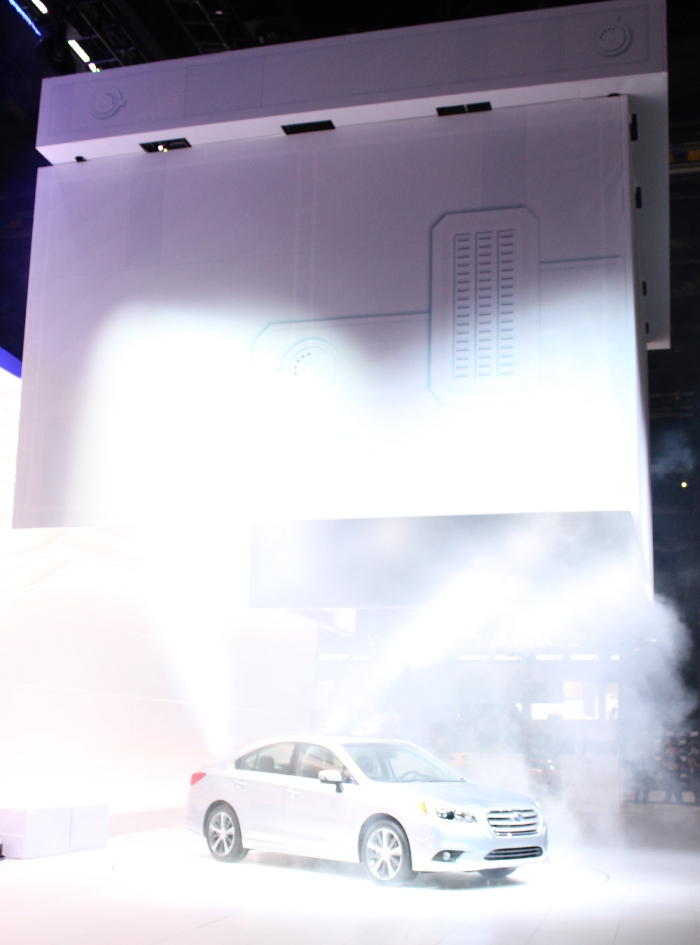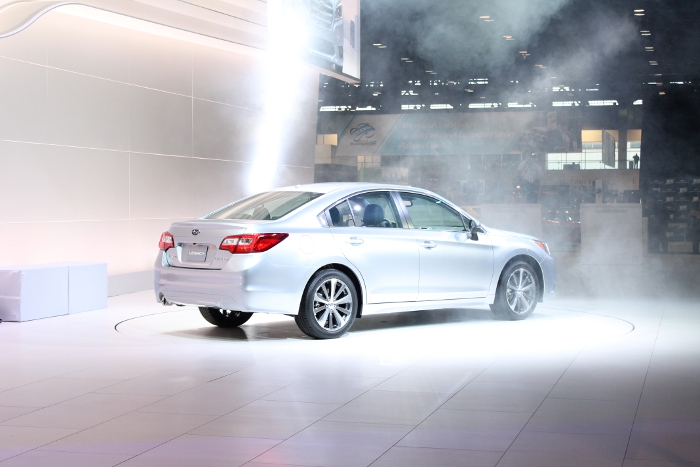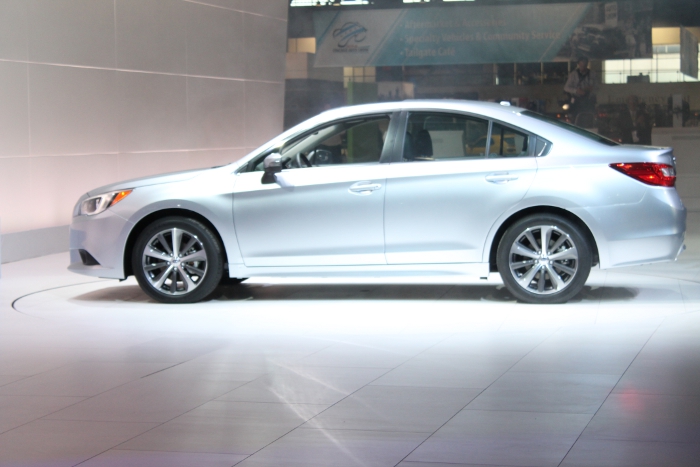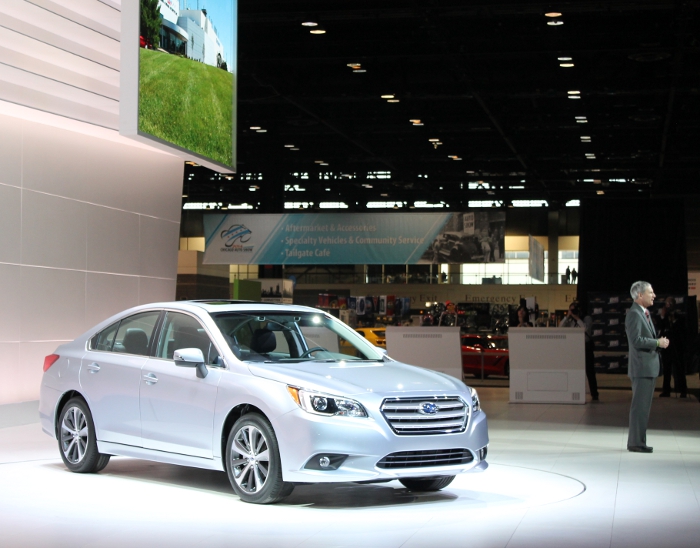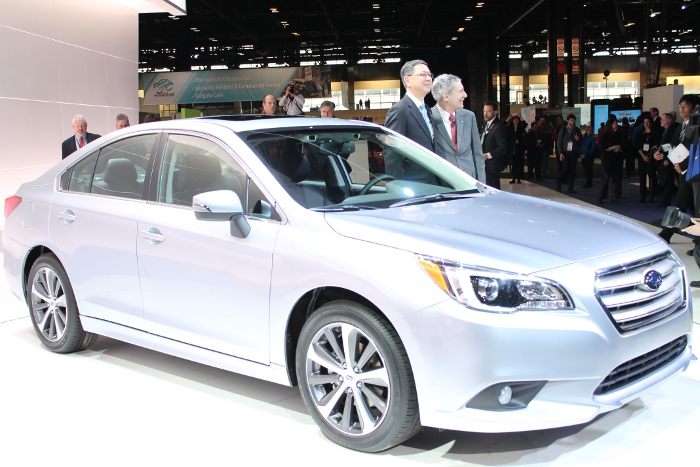 Subaru also knows how to throw a pretty sweet party, as I discovered when I attended their Sweet Home Chicago 2014 party that evening. (Check out this photo of me at the party taken by IDM Photography!)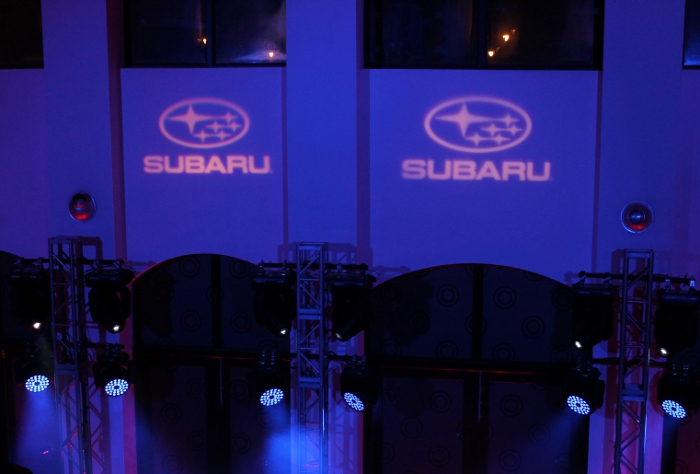 After taking my photo and giving me a commemorative pin, I had my choice of snacks, from a Subaru lollipop to a wheelbarrow full of chips. We danced to Journey cover songs and ate cola cupcakes – my kind of shindig!