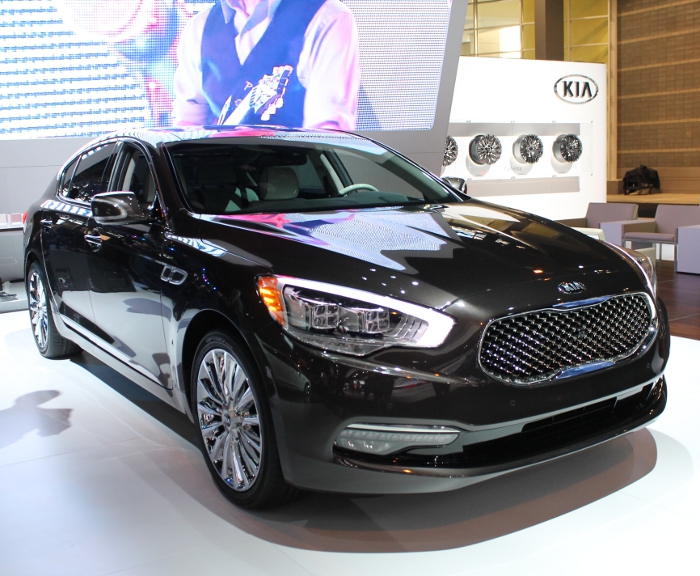 Travel consideration provided by The Chicago Auto Show.
The first press conference I attended at The Chicago Auto Show Media Preview was put on by Kia. I enjoyed the Kia Sorento that I test drove a few years back, so I was curious to see what their newest models would have to offer.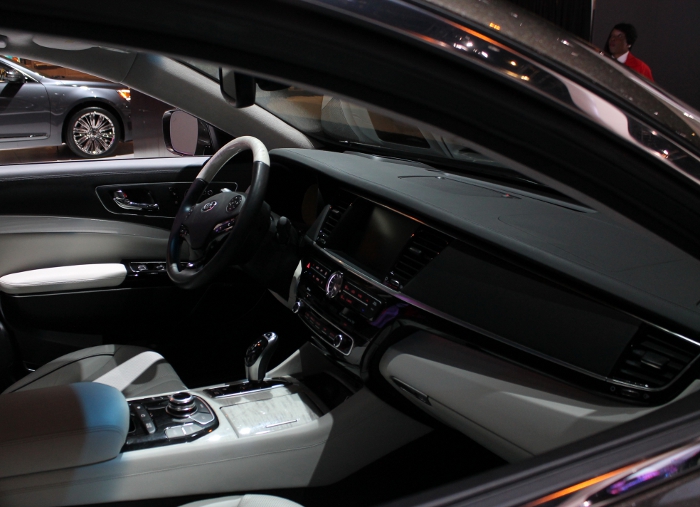 On display was the Kia K900, the only car that has Morpheus as a spokesperson. They showed us the Matrix-themed commercial on the big screen, which was awesome for this Matrix fan!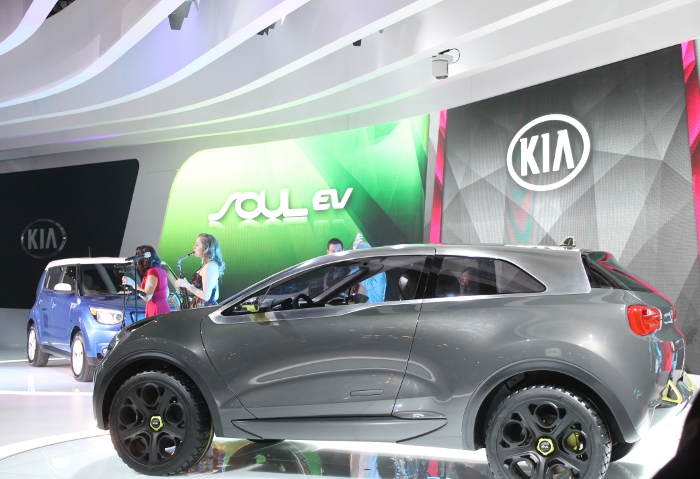 During the press conference, Kia unveiled several new cars, including the 2015 Kia Soul EV and the 2014 Optima Hybrid, as well as their Niro Hybrid concept vehicle.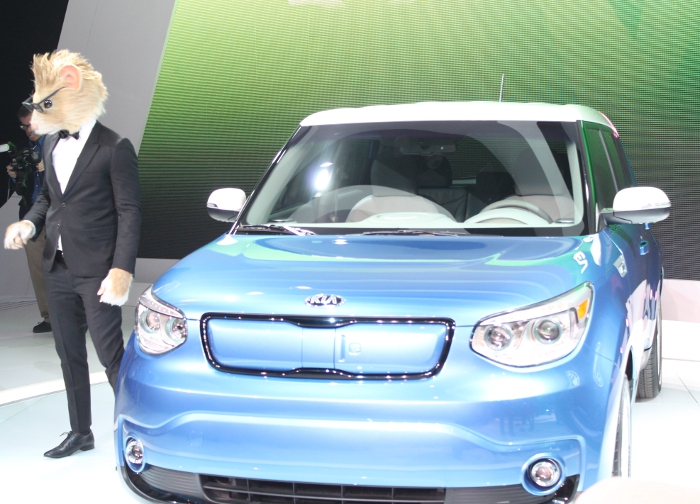 At the end of the press conference, they brought out these "Dancing hamsters" and let us get a closer look at the new cars. When I was looking at the press materials after the event, Jai spotted me in the crowd in some of the photos:
It's like a Where's Waldo picture!