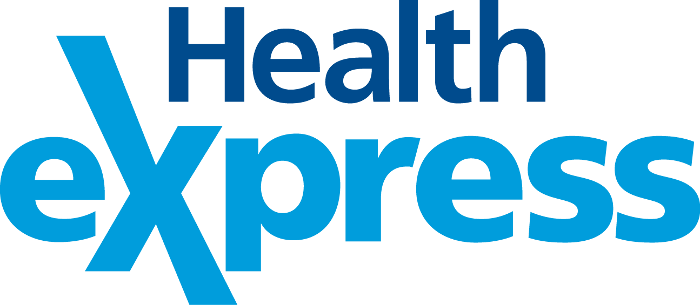 This is a partnered post.
I didn't have health insurance for most of my 20s, so any of my doctor's visits came out of pocket. Anyone without health coverage will know the feeling of putting off hospital visits and waiting to see if an annoying condition like a sore throat is really "Bad enough" to have to make an appointment. I became very familiar with the rates for local walk-in clinics in order to cut costs when I had to go in for something, but would still easily have to pay $100 just to have a doctor write a prescription. So when I heard about Health eXpress, an app that allows you to see a health care provider from your smartphone, computer or tablet, the first thing I noticed was that it only costs $39 per visit.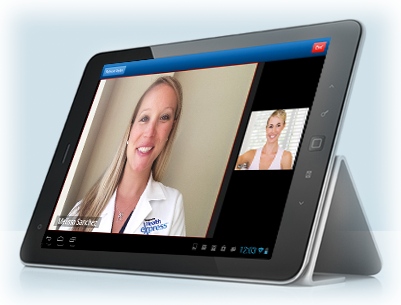 Health eXpress is a very futuristic way to see a provider. This app uses secure technology to connect you live to a Providence doctor or nurse practitioner, who can see and hear you through streaming video. You don't need an appointment and can connect usually within 5 minutes. You will only be charged the $39 if your condition can be treated by Health eXpress, so if they can't provide you with a diagnosis, treatment recommendation and/or a prescription, you will be advised to seek immediate offline treatment and will not be charged. This is a great option for conditions such as cold/flu/cough, allergies and urinary tract infections – things that are easy to treat, but are often tolerated over paying hundreds to see a provider.
Health eXpress is specifically for people in Oregon and Washington and is a part of the Providence family, accepting Providence insurance and other select health coverage plans. Although I'm in my 30s and have fantastic health insurance now, I can still see a number of situations in which a "Virtual" appointment with Health eXpress would be preferable to a standard appointment:
Getting a doctor's note: Many employers require a doctor's note before they will allow an employee to call in sick, resulting in many people going to the hospital for the common cold – and spreading their germs to everyone in the waiting room. Through Health eXpress, you can have a health care provider confirm your cold and write a note to your employer while you sit comfortably on the couch and keep your germs at home!
Help for busy moms: Through Health eXpress, moms can check in with a provider without trying to wrangle their children into the car and doctor's office, making life that much easier.
Seeing a provider after hours: Murphy's law seems to dictate that we will always get sick at the most inconvenient time. When I was younger, I remember counting down the hours over a weekend so that I could see a provider without racking up thousands for an ER visit. Health eXpress is open from 9 AM to 5 PM on Saturday and Sunday and from 8 AM to 8 PM on weekdays, giving you a lot more options!
To learn more, visit HealtheXpress.com to create a free account and download the app on iTunes and the Google Play store.
Have you ever paid a virtual visit to a health care provider like this? Would you use Health eXpress?