This is a sponsored post. All opinions are mine.
Halloween is my favorite holiday! I always have fun dressing up, so I will seize any excuse to put on a costume. I always go all out to make my Halloween costumes as convincing as possible, so I have several wigs in rotation that I'll pull out and modify to suit the character. Sometimes, a wig is all you really need to pull a costume together! So to give you a little inspiration for your next costume party, here's a few of my favorite fancy dress ideas using wigs:
Super Villain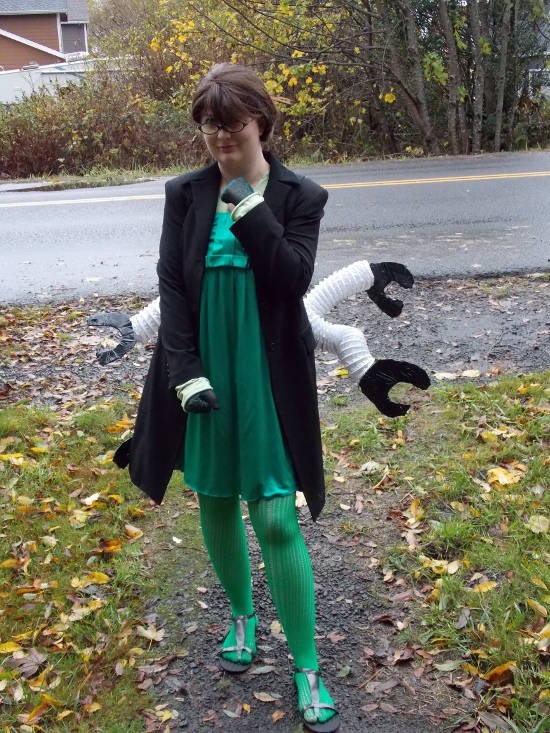 Back in 2012, I hosted a Spider-Man themed Halloween party and decided to make my own Dr. Octopus costume using dryer hose! You may not realize it at first glance, but my brown hair in this photo is actually a wig – my own hair was dyed black and blue at the time, so I took a long brown wig that I had and pinned it up to resemble Doc Oc's famous bowl cut!
Rock Star
A few years later, I pinned up that same brown wig when I dressed up as Simon Le Bon from Duran Duran.

On another occasion, I used a short black wig and went as Adam Levine for Halloween!
Cartoon Character
And for a costume with true whimsy, all you need is a pink Trolls wig! (And maybe a doughnut dess!)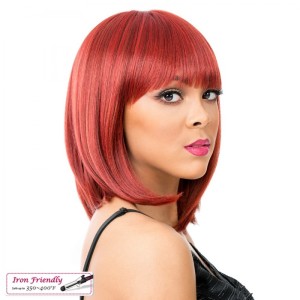 Whether you want to channel your inner rock and roll star for an awesome costume, or just have a little fun with your usual look, Divatress has you covered. Divatress are an online retailer specializing in synthetic wigs, with a slew of fun colors and styles at affordable prices. I'm actually thinking about buying this red Super Star wig for the costume I want to do this year – Elmyra from Tiny Toons! Now that I've become the Crazy Bunny Lady adopting multiple pet rabbits, it just seems too perfect, and this wig looks just like her cut and color. I also love that it's made to be used with hot irons for styling – if I tried that on any of my other wigs, they would melt, so I definitely need a few Divatress wigs in my life! And yes, I love Halloween so much that I'm the kind of person who can decide on their costume in January.

Have you ever made a Halloween costume using a wig?