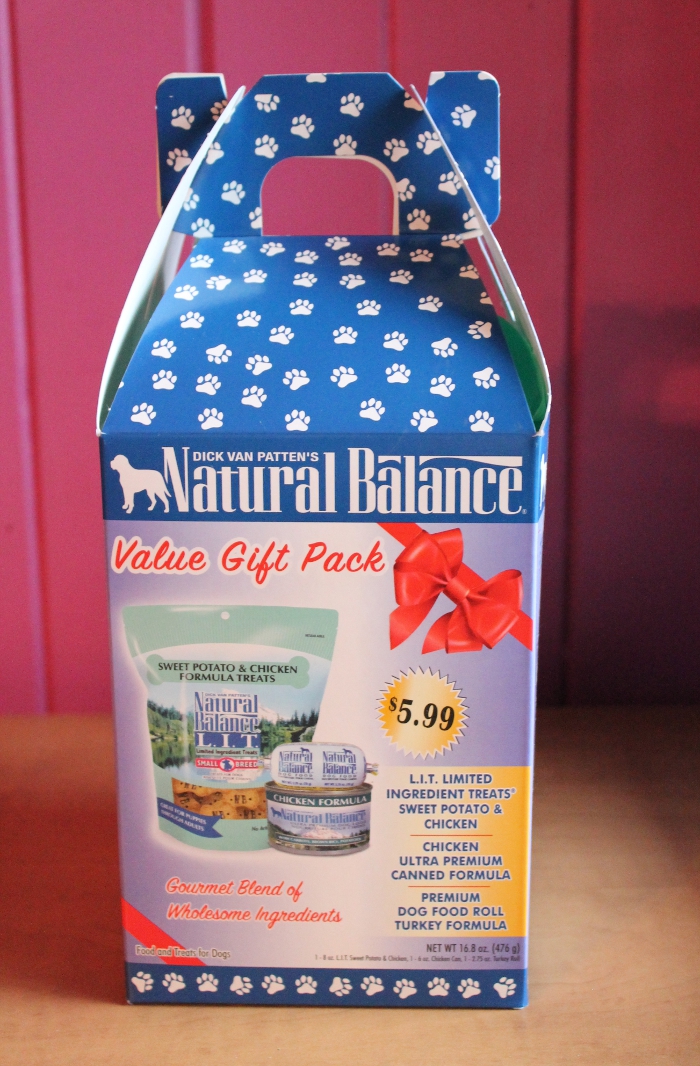 Samples provided for review.
Tomorrow is Christmas Eve, can you believe it? I'd be lying if I said I was even slightly prepared. Between traveling earlier in the month and being sick all this past week, I haven't gotten much done other than putting up my tree. I imagine I'll be spending most of tomorrow wrapping presents (Presuming I'm not still coughing my lungs up). Fortunately for me, I have one present all ready to go!
This Natural Balance Dog Holiday Pack retails for $5.99 on Chewy.com and is the perfect gift for the special pooch on your holiday list. Each pack contains a bag of L.I.T. Limited Sweet Potato & Chicken Treats for Small Breeds, Chicken Ultra Premium Canned Formula and Premium Dog Food Roll Turkey Formula, all nestled inside a fun festive box. Just add a gift tag and it's ready to go! The first pack I received was missing two of the items by mistake, so Chewy quickly remedied this and shipped out a second set, containing all the items as usual. This is a great, effortless present for Bob that I don't even have to wrap thanks to the cute packaging! Yeah!
Do you buy presents for your pup?