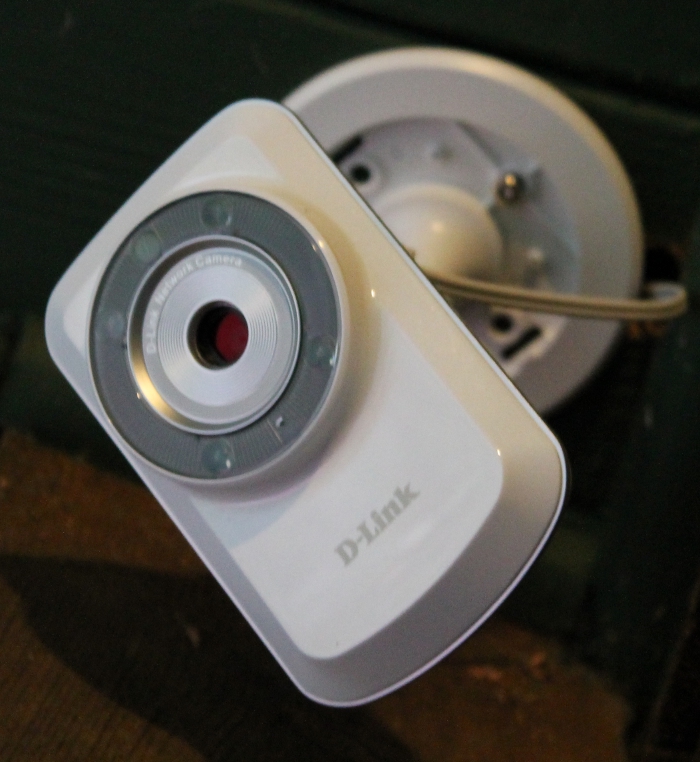 Product provided for review.
Last year, I blogged about the problem we encountered with vandalism and how we used a D-Link Day/Night Security Camera to fight back. We now own several of these cameras and they have been fantastic, so when we had a chance to test out the newest model, the DCS-933L, we were all over it. It's nice to have multiple cameras, since we can aim them in a variety of spots around doors and the driveway. These are totally "Plug-and-play" cameras, but because we wanted a more permanent/fixed setup, Jai drilled a hole above the porch so we could run the wire and mount the new DCS-933L camera right above the door. These cameras are intended to be used indoors, but due to the sheltered placement on our porch we think it will be just fine. Here is the view of our porch that this new camera provides: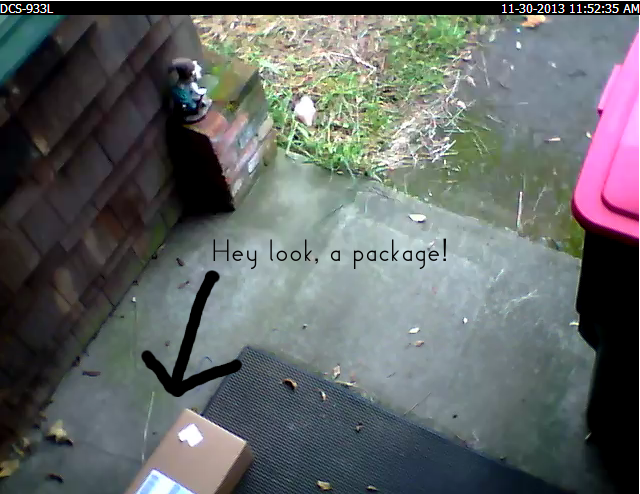 You know what's funny? When I pulled up the camera to take this screenshot, I realized that there had been a delivery since there was a package on the porch! So as you can see, this is perfect for monitoring items that get dropped off.
The DCS-933L was as easy as could be to install – there's not much noticeable difference from the prior Day/Night Network Camera models, although we noticed how well this works with the Wi-Fi – the other cameras are quicker when wired, while this one is just on WiFi and been working very well the whole time.
This would be a wonderful gift for new parents, since the camera can be used as a baby monitor and then turned into a security camera as the child gets older, so it never outlives its usefulness. It would also be perfect for gadget lovers and anyone who is concerned with security or has even experienced theft and vandalism like we have. Because you can access the camera via the web or your mobile device, you don't have to worry about service fees and can check your cameras whenever you want – perfect for keeping an eye on the house while you're traveling for the holidays!
The D-Link DCS-933L Day/Night Network Cloud Camera retails for $104.99 and is available on Dlink.com and at retailers such as Best Buy, Amazon and NewEgg.