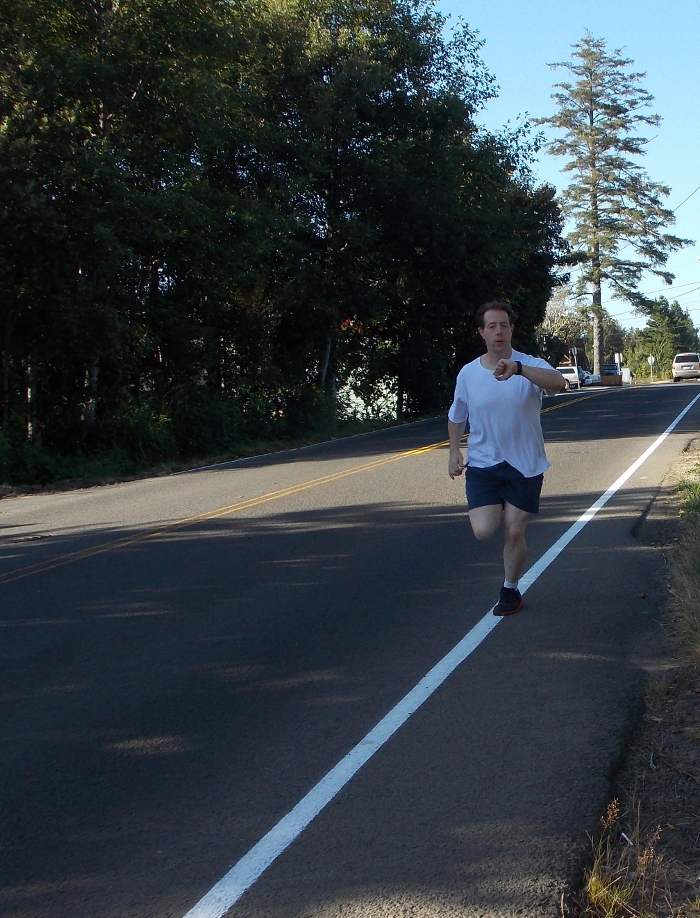 LifeTrak provided a complimentary Move C300 for review via the Fitspiration For Moms Network.
This has been one of the busiest summers of my life. It seems that we've been running from one event to another nonstop – sometimes quite literally, since Jai has also been trying to get back into jogging now that the weather is better! One of the issues he's encountered with getting a jogging routine down is that he's been having trouble finding a replacement for the GPS running app on his Android phone now that it is kaput. He used to track his runs with the app on his device so he could see progress and stats as well as time himself, essentially competing against himself to make good time. Although he can obviously still run without any devices, he feels a little defeated if he can't track his progress and doesn't feel encouraged to run because he has no way of setting and meeting goals.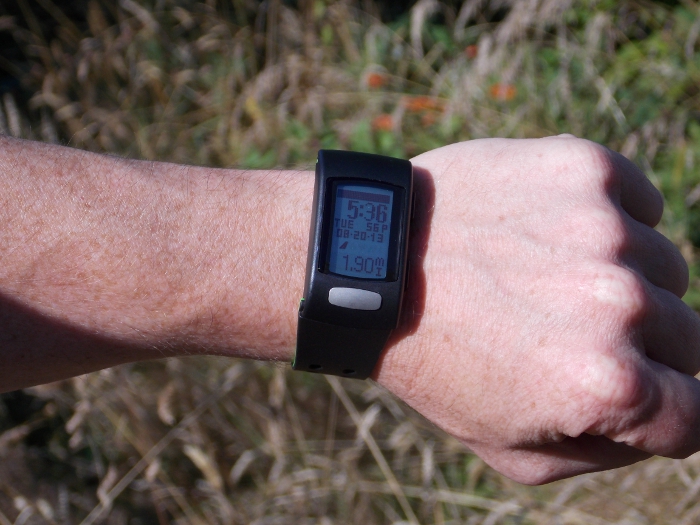 So when I heard about the LifeTrak Move C300, I immediately wondered if this activity tracker could be something Jai could use to replace his Android device. The Move C300 wears like a watch and tracks steps, calories and heart rate, with Bluetooth connectivity available for their optional app. Jai has been using it for about a month now, and has gotten to try it while going about his normal daily activities as well as more athletic pursuits like running.
The LifeTrak does not have a built-in GPS, unlike what Jai was using with his Android device, however it can connect with the Argus app and make use your device's built-in GPS. The app is currently only available for iOS devices, but an Android app is in the works as well. We did give this a try with my iPhone 3GS, but the bluetooth feature is only supported in iPhone 4 and higher.
Move C300 is surprisingly accurate with how it senses your steps and can tell the difference when you're walking or running. It keeps track of all your movement and gets a good estimation of how far you've gone; and if you're a person that takes lighter or harder steps than average, you can adjust sensitivity if you find the Move C300 is being thrown off.
Looking right at screen, the activity tracker shows you the time, day of week, date, how far you've gone, heartrate or how many calories burned – you can adjust what stats you want it to show. You can set your daily goal and the bar at the top of the screen tells you how close you are to hitting it throughout the day. The LifeTrak can also be a stopwatch, telling you how far you've gone and doing a sub-count of single workouts in addition to your daily totals. Jai is surprised at how hard it is to fool – it seems to know the difference between shaking your arm and actual steps. It seems to intelligently discern between different kinds of movements, which is really helpful. Jai did notice that while he was mowing the lawn, it seemed to exaggerate how far he went; he thought that the vibration of the lawnmower and the weird movements may have thrown it off a little, although it could have been factoring in the extra calories he burned.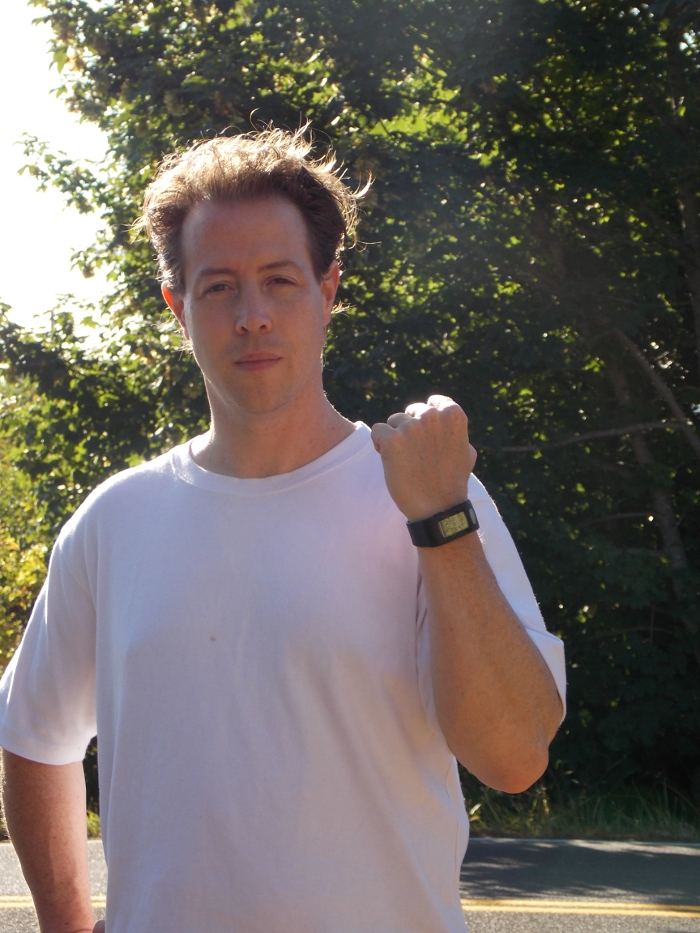 Jai really liked the fact that he could wear this on his wrist as a watch – it makes the Move C300 a functional accessory that is easy to carry and keep with you at all times. The lack of ability to utilize a GPS with our current smartphones is the main dealbreaker for him at this time. He thinks that this might not be the first choice of a hardcore runner training for a marathon, but for someone who just wants to walk or run more; he thought this was perfect for casual use and general health.
The fact that it's always on you and keeping track of your activity separates it from devices that you can't wear so easily. Grandma was actually really intrigued by this, since she's always said she wanted to get a pedometer because she's curious to know how many steps she takes around the house, since she's always hustling and bustling with cooking and cleaning. Jai's going to let her try it out, but if she gets tired of it he'd be happy to use it again just because it's an awesome watch, tracker, and tool in general, even if he does supplement his running with other tracking methods.
Enter to Win a LifeTrak Move C300
Would you like to try out the Move C300 for yourself? Enter for a chance to win one via the Giveaway Tools widget below. Giveaway ends September 14th, 2013 at 9:59 PM PST. This is a group giveaway we are participating in – please see the terms and conditions outlined in the widget for full rules.
For more on LifeTrak, check them out on Facebook, Twitter, Pinterest and Google+.
Have you ever used a fitness tracker before?